Simply said, the 2019 Jeep Wrangler is built for the fearless! Experience fun and freedom by incorporating the iconic design with all-weather capability and off-road prowess!
The Iconic Jeep Wrangler
The 2019 Jeep Wrangler comes with its iconic rugged looks and sturdy body, with tech-heavy interior features and options. With a lower dash and improvements on sound deadening, the interior is an even nicer place to be. That's good news for those long road trips into  Regina, Moose Jaw and Saskatoon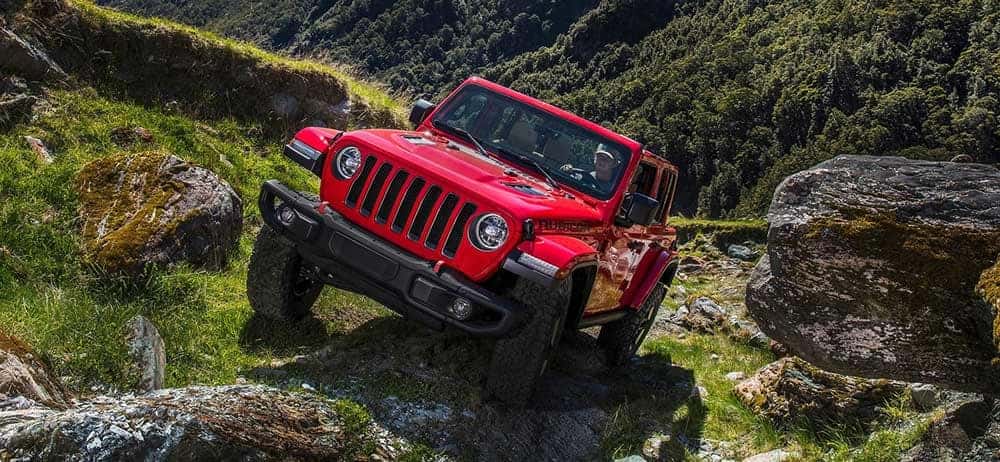 All The Trimmings
Sport, Sport S, Sahara, and Rubicon trims all Come standard with a 3.6-liter V-6, 6-speed manual transmission, and four-wheel drive. An 8-speed automatic will be a popular add-on. And although the gas mileage on the standard packages are good, an even more efficient 2.0-liter turbo-4 for better fuel efficiency.  There are also multiple off-road configurations available including different axle ratios, differentials, and transfer cases among the trim levels.
Modern Yet Iconic Style
The 2019 Jeep Wrangler has kept all its iconic elements are there: boxy shape, seven-slot grille, round headlights, and fender flares, but they've been improved. As a tip of the hat to the Jeep YJ era, the grille now cants rearward at the top. Also, the headlights push into the grille, a nod to the Jeep CJ era.
The new interior flaunts a new 8.4 inch display for the refined UConnect system. The dash is lowered, and controls are higher, making them easier to access in the past. And as noted before, the lower dash cuts down on the road noise.
Quality and Reliability
The 2019 Jeep Wrangler will master the harshest road conditions and overcome any obstacles in its path. There are not too many places that Wrangler cannot get in or out of. The Jeep Wrangler has a rich history of proven capabilities and dependability, and the 2019 Jeep Wrangler is no exception.  So if it's storming outside, you'll still be able to make that rink time at Watrous Curling Rink, or out to Little Manitou Lake for a day of ice fishing.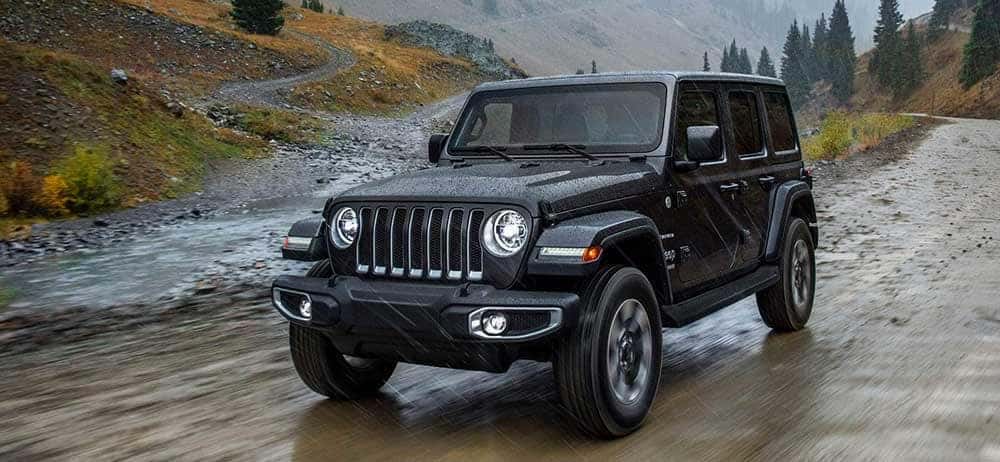 Start Your Next Adventure
The 2019 Jeep Wrangler will not only take you places you need to go but take you places you could never go before. The flexibility of being able to go off-road broadens your options as to where you can go.
The team at Manitou Mainline Chrysler believes in the importance of creating and maintaining a great rapport with our customers and our community. This commitment has helped us to become Saskatchewan's Favorite Jeep Dealer!
Would you like to learn more or book a test-drive? It's easy to speak with a Jeep Product Expert! Call our easy to remember phone number 306-WATROUS. Or visit our new modern dealership, located at 9 Campbell Road in Watrous, near Regina, Moose Jaw and Saskatoon, SK.