Manitou Mainline Dodge Quick Lube

Here at Manitou Mainline we know your days are long and you are busy with many things on your mind, like how to remove your car battery. Maintaining your vehicle does not need to be another one. Our Quick Lube is just that, quick! Let professional technicians take this one off your plate so you can focus on things more important to you and your family!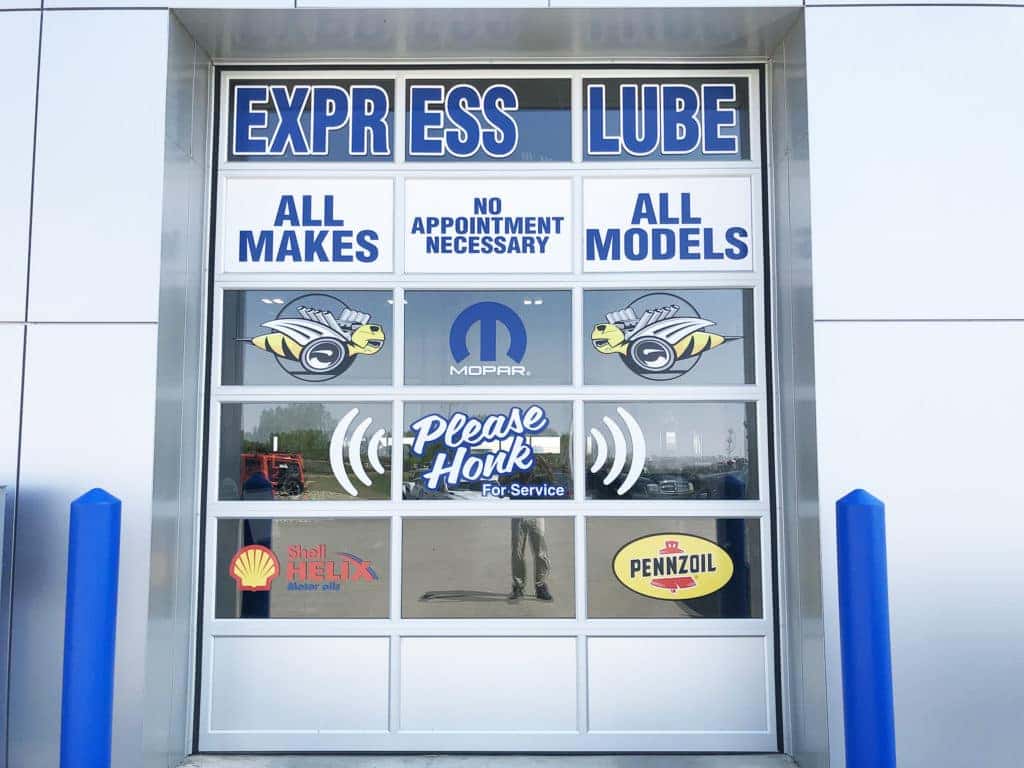 Here in Saskatchewan, every season is rated as severe driving. Your vehicle's lubricants break down quickly under extreme heat and high temperatures just as much as the bone-chilling cold winters we have; not to mention moist/damp conditions.
Most people are unaware what that does to your oil and other vital fluids in your vehicle? Most fluids have a propensity to absorb water as they are hygroscopic substance (Meaning they absorb water, instead of repelling it).
At Manitou Mainline Chrysler Dodge Jeep and Ram, ALL our services are warranty approved for ALL Makes and Models so no matter what you drive, we have got your back! We are open 6 days a week (Closed Sundays) from 8am to 4pm and are first come first serve.
Why the Manitou Mainline Dodge Quick-Lube?
Besides having the cheapest Oil Change in Saskatchewan (let alone Western Canada!), we truly believe the price will get you to come; but the experience will keep you coming back!
Convenience – being WATROUS' 1st AND ONLY Quick Lube we are no appointment necessary, you and your vehicle are in and out as quickly as possible but with more attention than most quickie lube locations.
Centrally Located– We are close to 65% of the population of Saskatchewan, Meaning you can drive to us in most instances in less than 2 hours!!!. Plus no driving to the BIG city, Go ahead. Its okay. Dodge the City 🙂
Warranty– Approved Maintenance – Peace of mind. That feeling that you don't have to worry about your vehicles warranty, now or in the future as our Factory Trained Technicians are as good as they come!
More than just Oil– When you bring it out to us we check more than the average dealership, let alone Quick Lube!!!
With the Manitou Deluxe treatment we go through your vehicle and make sure it's safe and functional every-time you bring it in, meaning we check your vehicle for major leaks , check your alignment, inspect your belts and shocks not to mention your air filters and heck we will even wash you up once it's all over!
We want you to come Experience The Difference here at Manitou Mainline Chrysler Dodge Jeep and Ram! The savings will get you to try us… but the experience will get you to love us!
Oh and yes….
The $10.00 Oil Change is FOREALS!!!!!